NETcellent System, Inc. announces the general release of Elliott Version 8.5. We are committed to maximizing your investment in Elliott Business Software by continuing to make improvements to help your business succeed.

Elliott Version 8.5 introduces new features such as support for Alphabetic Document Number, Run Local, and Licensing with Key Code.

The alphabetic document number feature exponentially increases the number of invoices that can be stored in Elliott. Alphabetic document number applies to not only invoices number, it also applies to sales order numbers, purchase order numbers, AP voucher numbers, and work order numbers. The run local feature allows you to bypass the limits placed by the Windows OS when running from the network share. It also improves application performance and makes program execution more reliable. The use of license files to determine licensed users, applications and maintenance date will be discontinued. All licensing in Version 8.5 will be controlled through a 3--digit license key code similar to the software industry standard.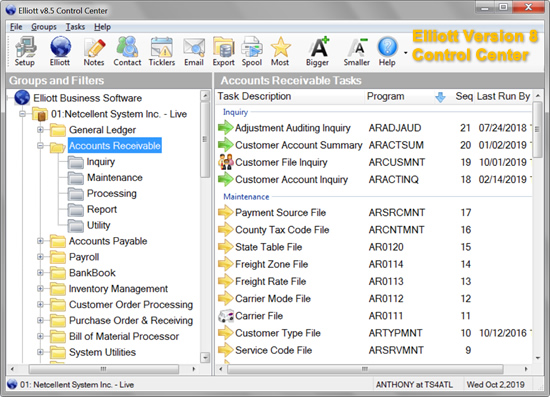 Version 8.5 retains all the rich features of previous Version 8 releases, like the enhanced graphical Elliott Control Center, improved fonts and icons, touch interface support, significantly improved printing capability, drill-down improvements, continuous notes, improved barcode scanning to support warehouse management, better security control, PDF Printing and PostOffice.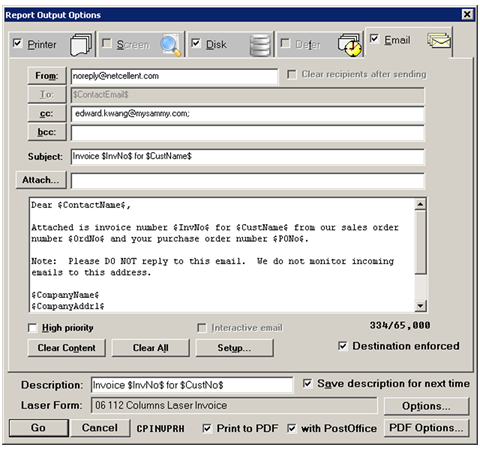 To learn about all the new features in Elliott Version 8.5 and previous releases, click on the release note and documentations links below:


Elliott Version 8.5 requires PSQL 11, 12 or 13 database engine. You will need at least Windows OS 7 or Windows Server 2008 R2 release and higher to run.


We encourage you to start evaluating and using Elliott Version 8.5 today. If you have any questions regarding Elliott Business Software Version 8.5 release, please contact NETcellent at 888-595-3818 or email us at